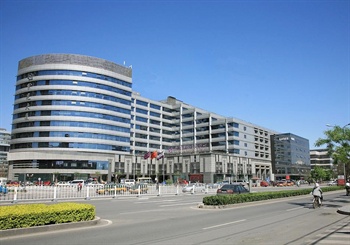 The Tsinghua Unisplendour International Center (Qinghua Ziguang Guoji Jiaoliu Zhongxin) is a 4-star business hotel which belongs to the Tsinghua Unisplendour Group and is located at the east gate of Tsinghua University.
This Hong Kong hotel houses 175 elegant rooms, ranging from single to deluxe suites.
Dining options include a Chinese restaurant as well as a Western restaurant and bar on-site.
11 conference rooms and a function hall that can hold up to 300 people are at guests' disposal for business-related activities and all are equipped with audiovisual systems and conference service.
The hotel boasts its own bowling alley, a fully equipped gym, a billiards room as well as a beauty salon.